A smile makeover is a procedure to improve the appearance of the smile, which can be done by prosthesis such as:
Smile design
Dental veneers
Composites
Bridges
Crowns
Teeth whitening
People with good dental hygiene and teeth with no deformities may be unsatisfied or unhappy with their smile. People are self-conscious about their teeth, gums, and smile. In modern dentistry, we have methods for these people to manifest a fully customized smile makeover treatment plans.
No two smile are alike, no two makeovers are alike. Each patient has a unique smile. The Smile makeover procedure starts with a detailed plan and moves on to the treatment, designed to realize the distinctive needs of the patient. It is the least invasive and yields remarkable results.
A smile makeover can be inscribed to varied aesthetic flaws like
Missing teeth
Discolored teeth
Cracked or chipped teeth
Eroded, crocked or disproportionately sized teeth
Gummy smile and
Uneven gum line
When teeth are severely damaged, broken or decayed, a dental crown is a solution to transfigure its appearance and functionality (after conservative or endodontic treatment). Missing teeth can cause a change in occlusion (bite). Temporomandibular joint disorder, speech impediments, teeth shifting, periodontal diseases and increased chances of tooth decay. Dental bridges are most commonly used to replace missing teeth. Dental bridges are highly durable and will last many years.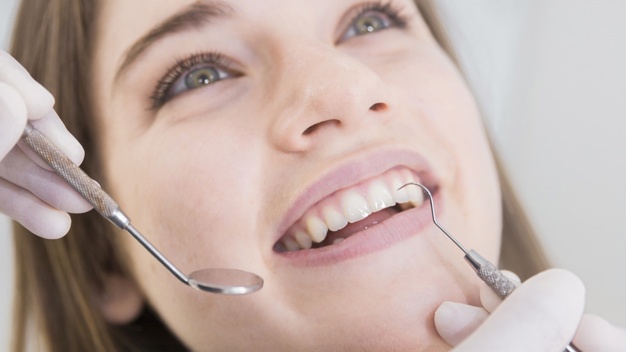 A crown or bridge can be made in all porcelain or all ceramic material that covers the entire tooth, thus improving the tooth appearance and strength. In modern dentistry, the old metal crowns which were unattractive have been replaced with tooth-color ceramic crowns, which makes it impossible to distinguish between natural tooth and crowns placed.
Crowns fill the space of missing teeth, maintain facial shape, prevent remaining teeth from drifting out of position and restore the chewing and speaking ability. It will most importantly restore your smile and confidence. Positive dental provides the best dental implants in Hyderabad.
With a skilled and experienced dentist, with all parameters considered a complete smile makeover can be done which lasts for more than a decade giving people self-confidence and the confidence to smile in public.
For more information on Smile Makeover and the best dental implants in Hyderabad, click here.