During the past century, dramatic modifications in lifestyle have radically changed the health priorities around the planet, attributable to a growing incidence of non-communicable disease. To make sure the smile is confident and proper, most of us search for dental surgeries.
With urbanization and associated changes like sedentary lifestyle and fat-rich diet, the tendency for many health disorders is getting increased. Due to this, Indians are more and more susceptible to metabolic syndrome.
People run a tight schedule to compete with their daily chores and have uneven sleep and irregular food habits which is leading to improper teeth alignment or tooth decay. This can make you hide your smile from the public. 
This article seeks to spotlight five types of dentistry that you may have.
Things rolling in mind
Many times, people think dentistry is painful, and have fear when meeting a dentist. An appointment with an expert might clear all the doubts rolling in your mind.
However, many patients lack ideas to realize that dentistry is common and most procedures are people-friendly and can suppress pain they suffer from. Each patient is different, and each case is treated accordingly. Dentistry is considered an outpatient procedure, and patients can generally resume daily chores in a couple of days.
Choose reviews before deciding whether you're a candidate for dentistry.
Dentists refer their patients to oral surgeons. This is often who will assess your oral health to work out the simplest course of action.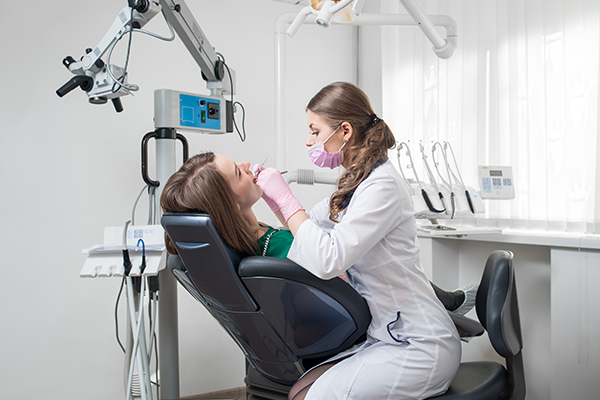 Why do we need Dental Surgeries?
Dental surgery aims to correct people's dental conditions. 
At the mention of dentistry, one may start to panic. 
As the method is expensive, you've got to be able to spare some good money.
This process is typically an outpatient procedure. Most are in danger of getting unhealthy teeth no matter their age, and thus you need to clean your teeth often to avoid such a painful process. If tooth damage occurs, then you definitely need to visit your dentist for a checkup.
Check out below to get complete details of different types of dental surgeries:
Root Canal Treatment
Most people opt for this process to eliminate the decayed part of the tooth i.e the infected pulp. The dental pulp contains blood vessels, nerve endings, and tissues. Swelling occurs on the jaw when the bacteria infections occur, and the extraction of the affected portion helps eliminate the pain & aids in stopping further cavities. Root Canal Treatment is one of the dentistry procedures that help guard the tooth against decay and pain without extracting it.
This procedure is around two to 6 months long, due to the numerous steps involved to revive the affected tooth. Furthermore, this procedure involves the replacement of the entire decayed tooth. Here, the surgeon will create channels within the jawbone to repair the tooth and transform the jawbone into a perfect shape.
Wisdom Tooth Treatment
The extraction of the third & last pair of molars in the adult jaw (they tend to appear between 17-25 years) is a predominant dental procedure. They're not crucial and sometimes do more harm than good if there's a scarcity of space to grow. To avoid jaw pain & tooth decay they induce, the wisdom teeth are extracted. The jawline is stitched to stop excessive bleeding & to ensure quick healing.
Reconstructive Treatment
This therapy is opted during facial injury due to accident or severe damage to the face. Reconstruction is important when there's an injury of the soft tissue in the mouth, jawbone, and teeth. Another instance where this procedure is significant is when there's severe soft tissue fracture, resulting in surgery within the nasal cavities and, therefore, the forehead. The first aim of reconstruction surgery is to repair the jaw bone and, therefore, the bone structure.
Cosmetic Surgery
It's an easy procedure that will be done right within the office of your dentist. This procedure aims to enhance the physical appearance of the patient, specifically through their smiles. It involves teeth whitening and orthodonture. With the facelift, you don't need to consult a surgeon. However, it's essential to hunt detailed reports about your dental health from your expert. If prolonged, it could lead to severe conditions like carcinoma, among other serious diseases.
Risks of Dental Surgeries
All dental surgeries carry the risk of developing complications like blood clots within the body. 
Possible complications for any surgery include:
Infection at the incision site, which can worsen scarring and need additional surgery

Fluid buildup under the skin

Mild bleeding requires another surgery & significant bleeding needs a transfusion

Abnormal scarring

Numbness and tingling from nerve damage, which can be permanent

Complications associated with anesthesia, blood clots, pneumonia are usually rare
Conclusion 
As many of us would think, dental surgery may be a procedure that doesn't take tons of your time. Usually, individuals fear and are shy to approach dentists for advice on their dental health. However, dental health is very crucial, and thus attending regular dental checkups should be an important task. This may help keep your teeth healthy and avoid painful, expensive procedures.